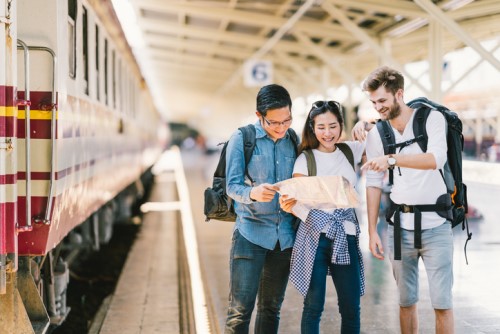 Thailand's proposal to make travel insurance and GPS tracking devices mandatory for foreign tourists has been slammed by tour operators.
"If tourists want to wear [GPS trackers], fine, but it will always be voluntary and we might ask who is going to pay for the tracking bracelets and who will monitor the tracking," a travel agent told TTR Weekly. "It is not entirely automated."
According to a report, travel agencies believe the proposal is redundant, because the agencies already purchase insurance as part of the licencing requirements set forth by Thailand's Ministry of Tourism and Sports. This includes insurance cover for the transportation used by tourists. In case of a fatality, the insurance policies would pay out around THB2 million (US$60,200).
Instead, the tour operators called on the Ministry of Tourism and Sports to fully enforce its existing guidelines for all tour companies, citing that several firms were taking shortcuts in terms of tourist cover.
This leaves independent travellers, or those not contracted to any travel agency.
The proposal calls for airports and land border checkpoints to have insurance booths to provide insurance for travellers staying more than 24 hours in Thailand, which was recently named as one of the riskiest places to travel. However, the travel agencies argued that this would only lengthen immigration queues, as officials will have to check for proof of return travel and insurance cover when checking passports.
The recent Phuket boat disaster triggered many concerns about mandatory travel insurance. In response, tour operators urged the government to ensure that boat owners have sufficient insurance policies, covering both their equipment and their passengers – similar to the setup of land-based travel firms.
"There is no single solution, a fix it for all occasions and all tourists," the agencies said. "We have to whittle down the risks sector-by-sector."
Finally, the companies recommended that all of Thailand's tourism advertising campaigns overseas contain reminders for travellers to take out insurance before they leave their countries of origin.